The Teacher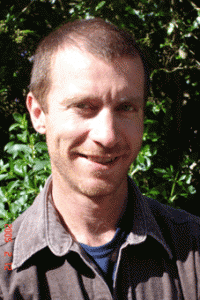 Shinko Roshi is the teacher and leader of Green Mountain Zen. He trained for ten years full-time at Yokoji Zen Mountain Center in southern California from 1994-2003.  In 2003, he completed his formal studies and returned to New Zealand. Shinko received Dharma Transmission (authorization to teach) from YZMC abbot, Charles Tenshin Fletcher, Roshi in 2006 and inka (transmission in the Rinzai line and independence) in 2016. He is a member of the White Plum Asanga, an association of successors within the Maezumi, Roshi lineage (founder of YZMC and teacher of Tenshin, Roshi).
Shinko grew up in Wellington, attended St. Patrick's College, and holds a Master's degree in agricultural engineering from the Pennsylvania State University in the United States. He is married with four young children and works at Sustainability Trust, a Wellington environmental not-for-profit.
Zen Teaching
Shinko leads regular zazen sessions and extended zen practice retreats. He provides 'Dharma talks' (discussions of the way things are, in the Buddhist view). Private interviews (dokusan) are also available during practice sessions to examine dharma related or personal questions. Like most teachers in the White Plum lineage, Shinko Sensei uses both koan, shikantaza (just sitting), and breath work in his training. Although traditionally associated with the Rinzai school of Zen, koan practice has a strong history in the Soto school and White Plum lineage, and Shinko emphasizes the importance of both practices.
Students are encouraged to find their own foundation for practice and are supported by a community of old-timers and newer Zen students. Several students have taken the lay Buddhist precepts "jukai" which is a formal commitment to leading a life of wisdom and compassion within a training community.
Weddings
Shinko is a registered marriage celebrant and works with couples interested in bringing in a Buddhist perspective into their wedding ceremony. Traditionally, the Zen wedding service revolves around the giving and receiving of vows, both personal vows and the Buddhist lay precepts. The ceremony also acknowledges and appreciates the support of all the ancestors, events, and those present that bring us to this wondrous union of two lives, right here right now. However, the ceremony can be developed to include more or less of a Buddhist flavour depending on the faith and tradition of the couple and their family. Please call for more information and details of previous ceremonies Shinko has conducted.
Other Rites of Passage
Life contains many transitions, some small, some momentous. The birth and naming of a child, leaving home, moving into a new house, and many other events, mark endings and beginnings. Stopping, reflecting, and celebrating these transitions encourages us to move forward and embrace the "new" life with anticipation and gratitude. Shinko is happy to work with anyone interested in celebrating a rite of passage to develop a simple, moving ceremony to mark a personal or group transition 


May the mind flower bloom in eternal spring.