Zen Thursdays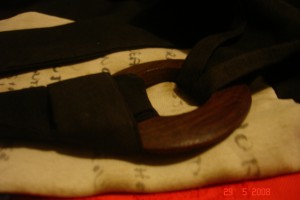 When Every Thursday 7:30pm – 9:30pm (please arrive by 7:20pm)
Where Quaker Meeting House, 7 Moncrieff St. in Mt. Victoria, Wellington (map).
Cost $10/5 (waged/members or unwaged) to cover venue rental
Introductions We offer a 30 minute "Introduction to Zen" every first Thursday of the month (starting at 6:45pm, please RSVP to contact @ greenmountainzen.org.nz)
Zen Thursdays are our regular weekly practice session. They include two seated meditation periods (zazen), walking meditation (kinhin), chanting, a talk/discussion on Zen with a cup of tea. Wear loose comfortable clothing for sitting on the floor. Cushions and mats, as well as chairs for those who need them are provided.
On the last Thursday of the month, instead of the talk we head to our local for a catch up over tea/wine/beer – "AfterZen".
 Zen Tuesdays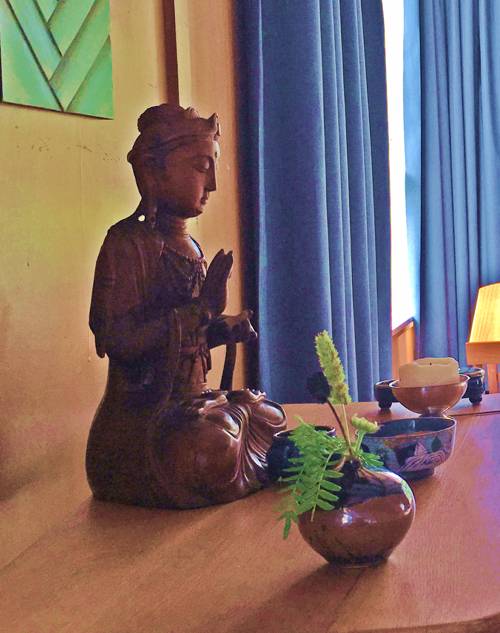 When 6:30am – 7:10am
Where Online – Jitsi.org
This is our weekly online sit. It consists of a single 40 minute period of zazen to get you ready for your day. Join us at least 5 minutes before the start and you'll be linked in with the virtual community. If you don't already have the link drop us a line at contact @ greenmountainzen.org.nz
Zen Sundays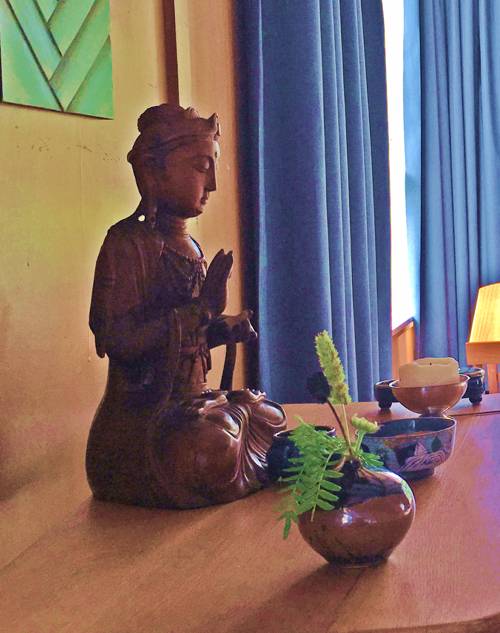 When 9:00am – Noon
Where Breaker Bay Community Hall, 150 Breaker Bay Road, Wellington
Once a month on a Sunday morning we meet for four rounds of zazen (meditation), kinhin (walking meditation), a chanting service and group discussion, followed by a light lunch provided by the sangha.
Dates are listed in the events section on the right side.
Beginners are warmly welcomed (an introduction is available upon request), and this is a great opportunity to not only settle into your meditation practice, but also to enjoy some food and conversation with our group (sangha) afterwards. Please email us if you plan to attend.
Sesshin (Meditation Retreat)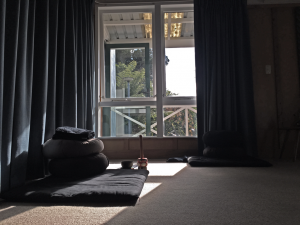 When Wednesday evening – Sunday midday (please see events sidebar for dates)
Where Riverslea Retreat, Otaki (website)
Cost $80/day or $70/day members or unwaged.
Sesshin means literally to "gather the mind". This silent meditation retreat is the heart of Zen practice, and is the method that has been practiced by all the Zen and Buddhist masters throughout the ages. The practice of sesshin brings about insight and a deep knowing of the true nature of mind and your place in the world. Sitting together, and practicing coming back to the present moment again and again over a period of several days, you will begin to see the sometimes subtle ways you have bound and limited yourself. This brings about the resolve to see into your own heart of wisdom and to turn that wisdom into compassionate action for yourself and others. Sesshin is the doorway by which you can enter into life fully and completely.
The retreats start with an introduction and opening ceremony on the first evening followed by zazen. We commit to practicing together with integrity and harmony during our time together, and enter into silence while in the practice centre. During sesshin we focus on zazen, and intersperse our sitting practice with walking, chanting, eating, resting, dharma talks, and work practice. Every aspect of the retreat is designed to provide an opportunity to experience the unfolding of our life, just as it is.
Sesshin is a powerful experience, and the opportunity to practice together in a caring community, is a rare jewel.
Contact us to register or for more information.